The library will host a Murder Mystery Dinner Party on Friday, May 20. Tickets will be $25 to benefit the library, and attendees will enjoy dinner and the chance to solve a murder!
Reservations are required for this event, which will be held at 5:30 PM at Alumni Hall on Court Street, next door to the library. This is the library's second murder mystery dinner fundraiser; its first, held last year, was highly praised by attendees.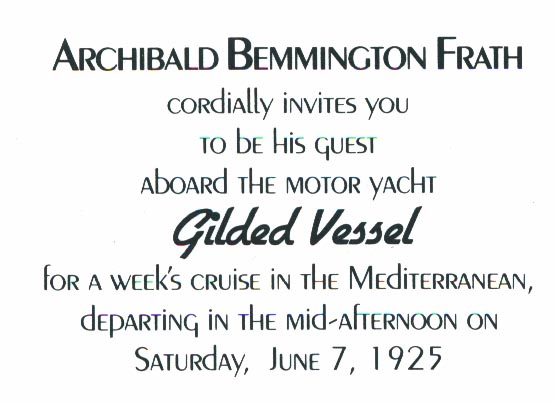 The scenario for the murder mystery is as follows: The year is 1925. As we set forth from Monte Carlo on an afternoon and evening cruise of the Mediterranean on the motor yacht
Gilded Vessel
, some evil person is planning to kill our host, Archibald Frath, owner of the yacht and of The Frath Estate, producers of fine wines and champagne. Is the killer one of his unacknowledged twin children, or one of the guests he is blackmailing?
Attendees will enjoy French wine and hors d'oeuvres, as well as a full dinner, as they seek to solve the murder of Archibald Frath. Please call 603-989-5510 for reservations and information, or the library at 603-989-5578.
In addition to raising funds for the library, this murder mystery dinner will be a Centennial Program, helping celebrate the library's one hundredth anniversary of our occupation of our building on Court Street.